Books About the Thalidomide Tragedy
Many books include pieces of the International thalidomide story. Some of them state that thalidomide was never approved for sale in the United States. A few mention the samples that were distributed by doctors in the United States. Even those that acknowledge the children born to mothers who took the sample medication quote the inaccurate number of 17 babies.
Although none of the memoirs and historical books or articles published prior to 2023 reported the full story of US Thalidomide Survivors, they do provide a foundational understanding of the families, doctors and nurses affected by the International tragedy.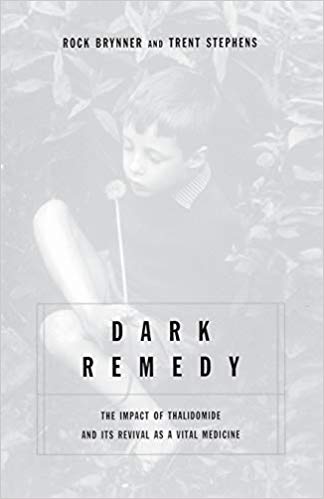 by Rock Brynner and
Trent Stephens (2001)